Women of Purpose
Our mission is to empower women to discover and develop their purpose.
Discover. Develop. Activate.
Ignite 2019 Conference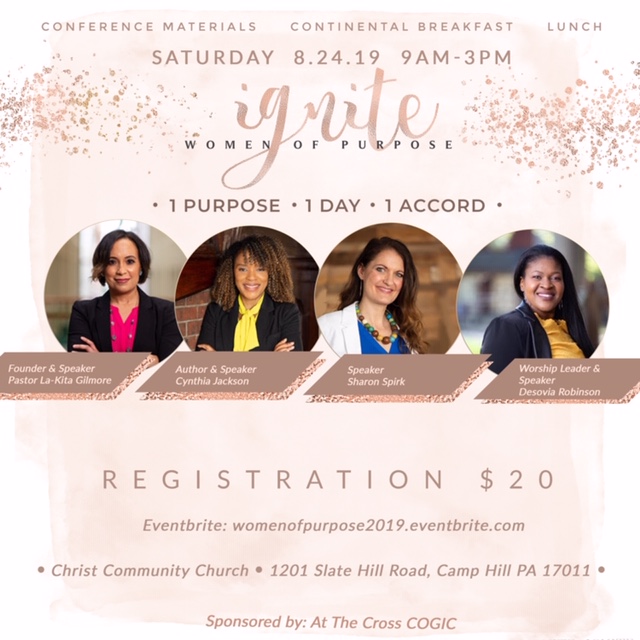 Learn from incredible speakers on topics like:
Using the weapon of worship to overcome pain & trauma
Living on Purpose while in Process
How to make your dreams a reality
We exist to shape thriving communities by activating
women to lead & serve.
Women of Purpose 2018 Conference Speakers